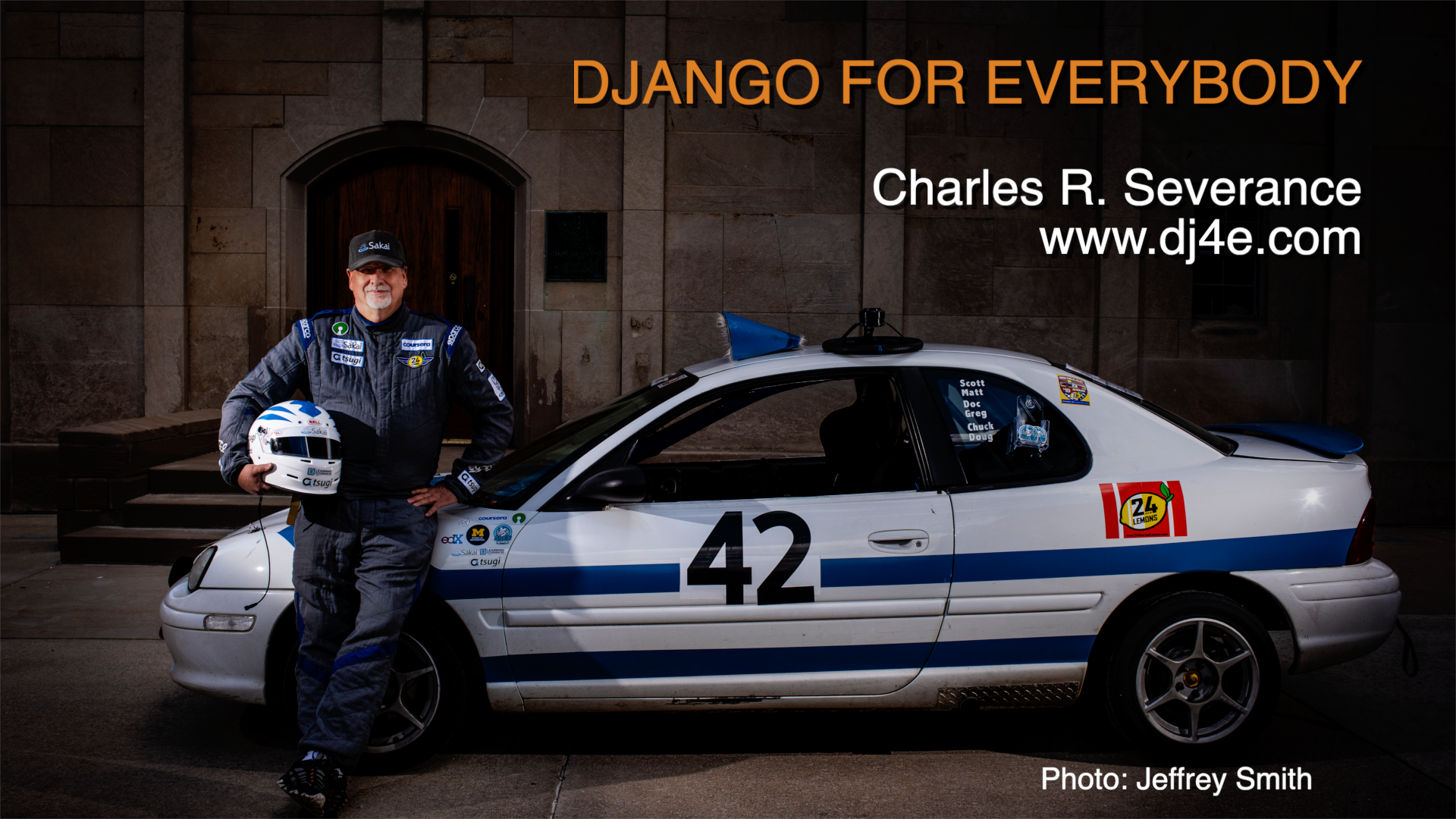 Django for Everybody
This web site is building a set of free / OER materials to help students learn the Django web development framework. The site is under construction but you are welcome to make use of it as it is being built.
We use the free PythonAnywhere hosting environment to deploy and test our Django projects and applications.
Technology
This site uses Tsugi framework to embed a learning management system into this site and handle the autograders. If you are interested in collaborating to build these kinds of sites for yourself, please see the tsugi.org website.
Copyright
The material produced specifically for this site is by Charles Severance and others and is Copyright Creative Commons Attribution 3.0 unless otherwise indicated.
Copyright Creative Commons Attribution 3.0